Salah Gomaa Helping With Extraordinary Solutions To Enhance Mindsets & Wealth With Gates Hub
Salah Gomaa is the CEO of Gates Hub, a Dubai-registered company. He is also an acquisition director in one of the leading Defi (Decentralized Finance) Projects in the blockchain space.
During a visit to a blockchain event in Dubai, he and his three other business partners started Gates Hub in Dubai. Salah, along with his team, has been tackling all the hurdles that came in the way. Their goal is to help enhance the wealth and mindsets of people residing in the Middle East and Africa. They want to help ordinary people achieve extraordinary success and achievements.
Salah and his team at Gates Hub have more than 25 years of combined experience and are pioneers in the online business and blockchain space in the Middle East and Africa.
During this journey, the main challenge for Gates Hub was clearing the doubts, fears, and uncertainties. However, they adapted to the changes and focused on being persistent and working with complete dedication. This thinking has brought Salah along with his team to this position.
Let's know more about it from Salah himself through the interview below.
Tell Us Something About Yourself.
My name is Salah Gomaa. I am the CEO of a Dubai-registered company called Gates Hub and an acquisition director in one of the leading Defi (Decentralized Finance) Projects in the blockchain space.
That's Excellent! What's Your Career Story?
Following my stint with Unilever Egypt, I decided to exit the corporate world and move to entrepreneurship and e-business in 2010. My online business started growing after the medium-term challenges posed by the Egyptian revolution in 2011.
During my subsequent four-year stay in Nigeria, where I continued to run my online business, I discovered the cryptocurrency space, and by 2017 I was entirely convinced that Africa and the Middle East are missing out on this "digital revolution."
Despite many challenges and setbacks, I preserved and introduced the Digitization concept in the Middle East and expanded its reach to some African countries. My personal experiences further fuelled my belief that the blockchain revolution brings about indisputable opportunities and clear potential in the MENA market.
Read more : Zuleka Kaysan Helping Businesses Achieve Exceptional Performance
What is Gates Hub all about?
Gates Hub is a one-stop shop for financial, technological, and personal development solutions. Gates Hub is a smart gateway into the under-explored crypto and fintech world in both the Middle East and Africa. Next to the provision of the company's aims to consolidate educational content and provide access to informative programs and events.
In doing so, we seek to increase users' knowledge and understanding of the digital universe and further enhance their capabilities through additional supporting knowledge and skills.
Gates Hub aims to accelerate the growth of people's wealth in the Middle East and Africa, markets with plenty of potential and untapped opportunities. Through a combined offering of promising opportunities, educational and technological services.
The group looks to facilitate entry into the segment and dissolve the "fear" factor surrounding the digital space.
That's Excellent! What's Your Career Story?
We aim to accelerate the growth of people's mindsets and wealth in the Middle East and Africa, markets with plenty of potential and untapped opportunities. Through a combined offering of consultancy, support, and educational services, the group looks to facilitate entry into the segment and dissolve the "fear" factor surrounding newer investment methods. Our main goal is to give an ordinary man and woman a chance to achieve extraordinary results.
In Your Opinion, What is Your Company's or Your Greatest Strength?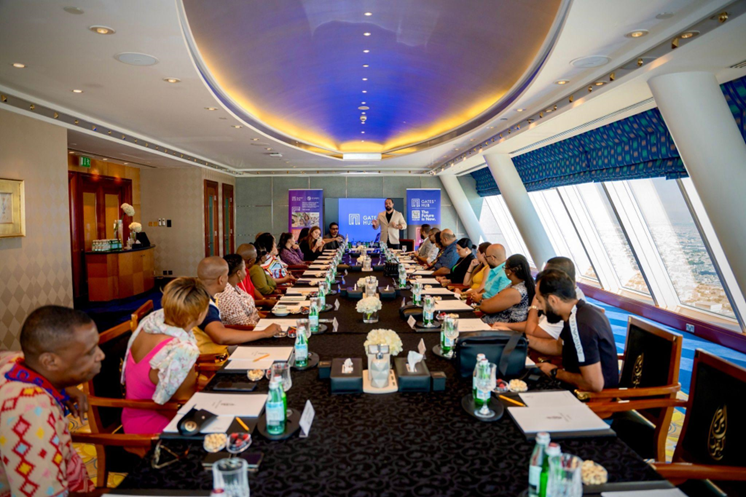 We are pioneers in the blockchain space and online business in the Middle East and Africa with 25+ years of combined experience, introducing a new entry point into the future of investments and personal development. During the past few years, we have also built a strong community that believes in us and what we do.
What Was the Path You Took/your Company Followed to Reach Your Current Position?
Our Continuous knowledge and education. We believe that "The fastest way to go back is to stay where we are."
Getting Out of Our Comfort Zones
We believe, "To achieve things we have never achieved before, we have to do things we have never done before."
We Stopped Listening to the World.
We believe, "If we stop listening to the world, very soon the world will start listening to us."
Growing With Every Challenge We Faced
We believe that "Challenges are blessings and that if we stop growing, we start dying."
Adapting to the Changes
We believe, "For things to change, WE HAVE TO CHANGE."
What Motivated You to Start (or Lead) This Business?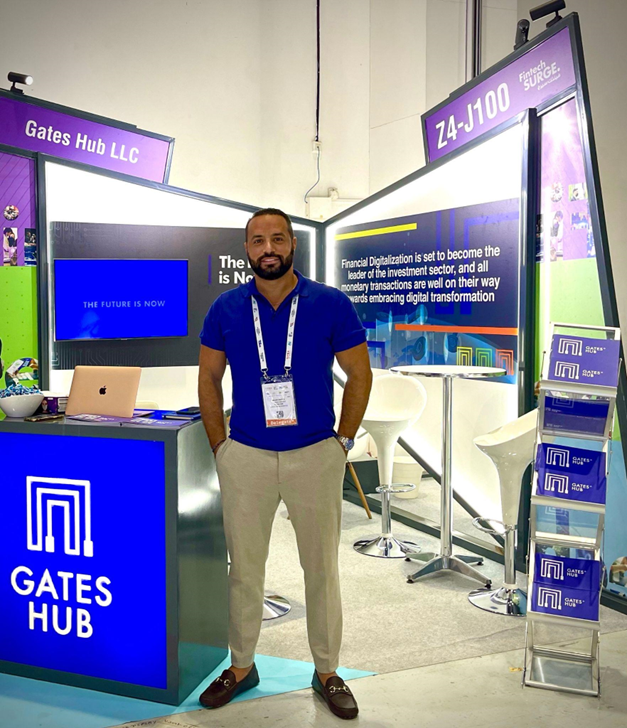 MAD (Making A Difference) was our driving force to start this company! We wanted to positively impact people's lives with all the knowledge and experiences we gained over the past few years. Through Gates Hub, information about the world of digitalization should be made accessible to all, from beginners to advanced users.
How Would You Describe Your Company's Culture and Vision?
Advancement: We constantly pursue advanced knowledge and solutions, and as pioneers in the regional market, we aim to remain ahead of new developments at all times.
Professionalism: We consistently deliver with professionalism and integrity and represent our business with confidence and skill integrity: We do not collaborate under any circumstances with unethical practices or with any resources used for illegal activities.
"Our Business's Foundations Are Transparency, Integrity, and Responsible Behavior."
Excellence: We understand our community and tailor our services to reflect their best interests and needs.
Respect: We acknowledge and respect the remarkable role that the centralized industry plays in growing global investments and think of ourselves as allies, not competitors.
Trust: We use extensive consultation, networking, and experience to steer clear of untrusted or unauthorized sources and cultivate a no-sales culture where we build trust with the community interested in coming on board.
Tell Us About a Project That Forced You to Be Innovative and Creative.
It's not actually a specific project. The entire digital revolution and a decentralized world got us super excited and innovative.
What are your company's strategies, and how do they stand unique from your competitors?
We aim to help millions of people profit through smart investments.
To do so, we will simultaneously operate on multiple fronts to reform and bolster our community's understanding and capabilities. As such, we aim to:
Raise awareness about the digitalization of finance – what it is and how it operates.
Expand users' viewpoints on what makes a good investment.
Make the cryptocurrency world more accessible for people who do not possess the knowledge or know-how by providing opportunities to learn and execute without specialized backgrounds.
Change people's habits by helping them overcome their concerns, challenge their comfort zones, and encourage them to stay updated on new trends through our unique training & Leadership boot camps.
Read More : Sajeev Nair Bringing Innovation To The Health And Wellness Ecosystem
Where is Your Leadership Going? What Benefits Do Your Clients Get From Your Company in This Competitive World?
Being Pioneers in what we do, we've decided to keep building what we have started by launching Gates Hub here in the UAE, as it is one of the most advanced digital economies worldwide. Dubai embraced our mission. Dubai promotes blockchain adoption by encouraging Blockchain businesses to acquire their licenses through the DMCC Crypto Center. It's amazing to see Dubai leading the way in the blockchain space.
We have: Simplicity, Knowledge & Awareness
We are: Underpromising and over-delivering with determination and consistency.
What Are Your Company's Services/solutions or Products on Par With the Current Industry Standards? Tell Us Something About Your Upcoming Products or Services.
Gates Hub represents 3 main gates.
C-Gate (Gate To Crypto): The gate that helps you explore promising and potential opportunities in the crypto space.
E-Gate (Gate To Education): The gate to relevant, all-inclusive educational content through online and offline courses and events.
T-Gate (Gate To Technology): The gate to our software development platform that helps establish smart tech solutions for organizations and businesses.
Has Your Company Participated in Any Recent Events?
Yes! After tremendous success with its prominent presence in the market, Gates Hub was thrilled to participate in the largest fintech event in Dubai, FinTech Surge 2022 (Gitex Global), from October 10-13 at Dubai World Centre with an exhibition of its portfolio showcasing its latest projects.
Find Gates Hub on LinkedIn, Twitter, Instagram, and Facebook.
Connect with Salah Goma on LinkedIn.
About Author