UAE Fuel costs are expected to surge once more. Drivers may experience a greater impact on their wallets at fuel stations this month as a result of the June fuel price hike,
Prices at the pump are anticipated to surge again in July after an initial in March, with a 10% increase, a 16% increase in April, and a 13% increase in June, drivers throughout the UAE have been paying much more recently. On June 30, the UAE Fuel Price Committee released the price of petrol and diesel for the month of July 2022.
UAE fuel prices for July
Super 98 gasoline will cost Dh4.63 per litre as of July 1 compared to Dh4.15 in June.
In contrast to June, the price of Special 95 gasoline would increase to Dh4.52 per litre.
Diesel will be priced at Dh4.76 per litre compared to Dh4.14 in June, and E-Plus 91 gasoline will cost Dh4.44 per litre compared to Dh3.96 per litre last month.
How UAE fuel price rise impacts Brent crude oil
As industrialized economies recover from the pandemic and Russia continues its military effort in Ukraine, Brent, the worldwide benchmark for two-thirds of the world's oil, has increased by approximately 45% so far this year. The EU plans to restrict the majority of oil imports from Moscow by the end of this year.
At 10.20 PM UAE time, Brent was down 1.19 per cent, trading at $114.88 a barrel. The gauge used to track US crude, West Texas Intermediate, was down 3.42 per cent at $106.02 per barrel.
According to Mike Tran of RBC Capital, the market is "caught in the push-pull between the current deteriorating macro backdrop and the approaching possibility of a recession, arrayed against the greatest fundamental oil market set up in decades, if not ever."
Trying to locate cheaper transportation options to save a few dirhams?
You could be considering alternative modes of transportation in light of recent increases in UAE fuel prices.
It might be time to start stomping the pedals, switch to electric, or even board the bus.
1. E-Scooters – Did you know that in order to operate an e-scooter, you need a license? Make sure you are aware of all the guidelines and rules for using e-scooters in Dubai.
If you own an electric scooter or even several locations throughout the city provide a variety of e- scooter rentals.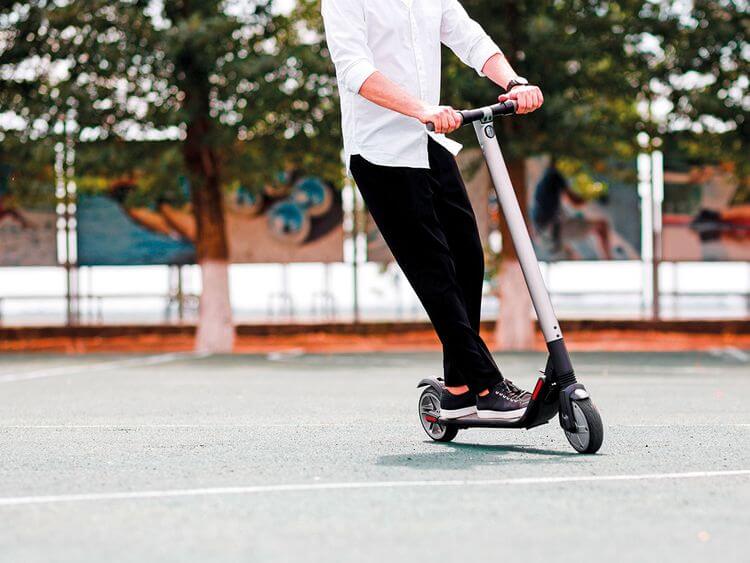 2. Careem Bikes – Getting on a Careem Bike might be a smart move if you don't have too far to travel.
The city's bike-sharing program is gaining more and more traction. Green Careem bikes zip through the city as people board them to travel to work, avoid the inevitable traffic in Dubai, visit the shops, or simply enjoy the endless miles of cycle paths the city has to offer.
95 new station areas and 950 additional bikes were added to the inventory in March. And as of February 2022, users of Careem BIKE had completed about 1.6 million trips.
3. RTA Bus – The bus is a cheap, pleasant, and rather an effective method to get around the city and, obviously, between the emirates, especially with the addition of new routes like the $25 Dubai to Abu Dhabi bus.
The RTA and City Brain will collaborate to employ AI to enhance the user experience, it was announced at the beginning of June.
Users will be able to use the system to transform complex data into concrete and practical information regarding bus schedules and routes, which they can use to better plan their bus trips.
Additionally, there are plans for designated bus lanes to ensure riders have a quicker trip over the next five years. Users can currently stay current with real-time updates, as well as all functioning routes, on Google Maps.
Final Thought
Given that UAE fuel price rises could last throughout summer, now could be a good time to re-evaluate how you use your car daily and see if there are any better options.
About Author