We recently had the chance to interview Safiya Mehbaliyeva, founder of Gemaee, a premium jewelry brand. Learn more about her and her journey through this interview below!
Inspiration Behind This Journey
Behind building a successful company, there is always a specific underlying inspiration. We wanted to learn about Safiya's inspiration behind establishing her brand, Gemaee. We asked, "How did you begin your career journey? Do you have some advice for beginners?"
Safiya shared, "My career journey began out of a desire to pursue the things that I loved, so I spent time in a couple of different fields before landing on my current one.
The idea for Gemaee came to me when I was shopping for jewelry in Dubai. I had a particular look in mind, but all of the pieces I found were in different destinations, the prices were diverse, and no one rationally explained why the prices were so different.
For me, it was tiring in Dubai to find the perfect piece of jewelry at a reasonable price and, more importantly, in a single location. I created an online platform to bring together all the best brands so customers like me could find exactly what we want. And that's how Gemaee was born!"
"My advice for beginners is to observe the market a lot, find the gaps In the market, find the problems of the given market, and come up with solutions. They don't need to be necessarily perfect. And, of course, be consistent." Safiya replied.
Goals Of The Company
A brand always moves forward with some goals and targets. So we asked, "What's the goal of Your Company?"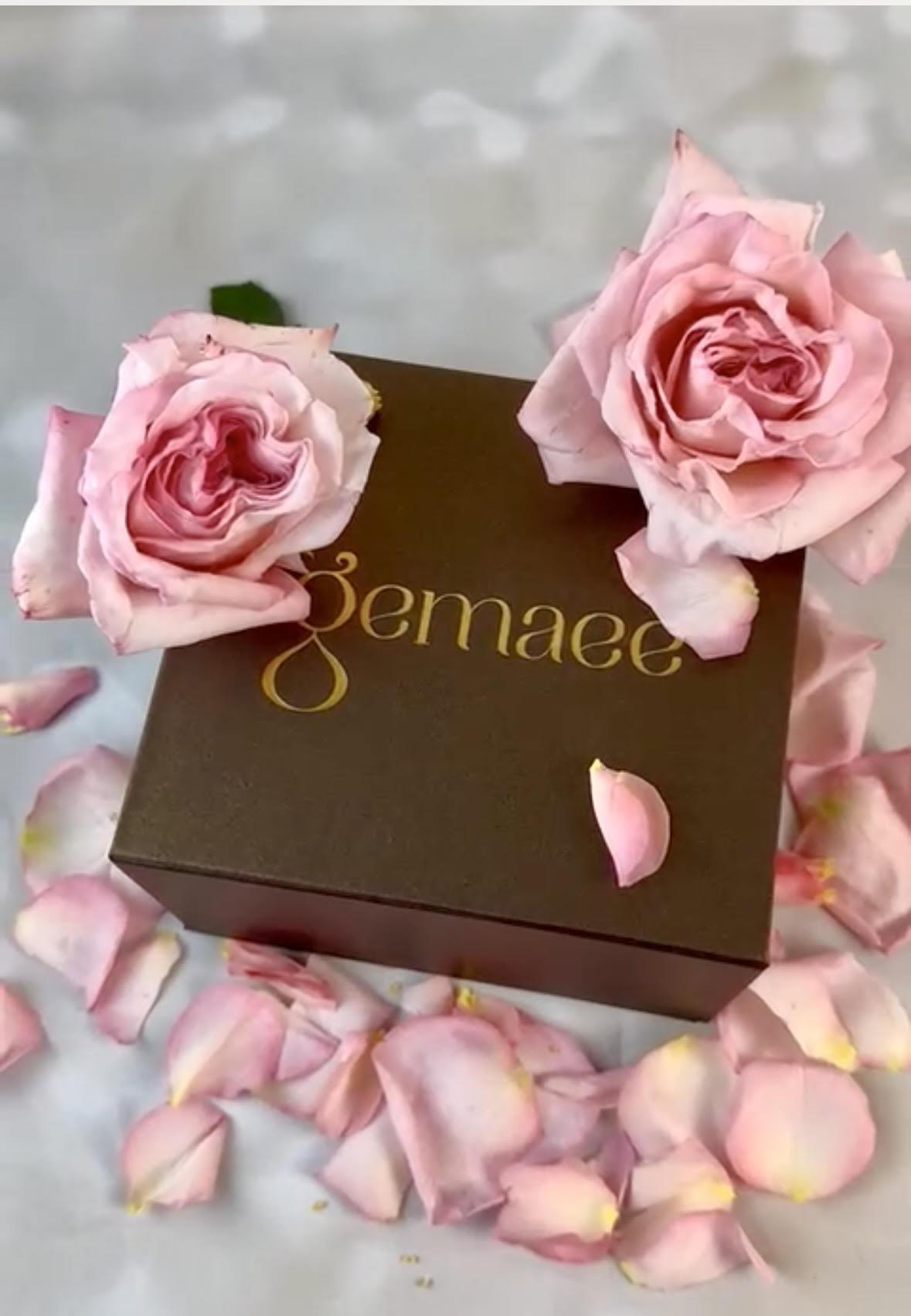 "The goal of our company is to connect people to products, services, and brands that are the best for them and secure our Vendors' brand value at the top. We're creating an ecosystem in UAE for jewelry manufacturers and jewelry lovers for authenticated products and services. By partnering with diverse jewelry brands, we can provide our customers with a truly unparalleled selection of high-end luxury jewelry." Safiya replied.
Challenges And Ways To Cope Up With It
Every company experiences specific challenges and develops amidst the same. We were keen on learning how Safiya's company tackles all the challenges. We asked, "What keeps Your Company moving forward even during challenges?"
She said, "A strong leader understands and helps people follow the vision. It also requires building trust and team spirit within organizations so that individuals can look out for each other."
Adapting To New Technologies
Technological advancements have played a crucial role in businesses and how they perform. So we asked, "How do you think technology is leading to business changes? Do you feel it's helping Your Company grow?"
"Technology is helping businesses grow in many ways. It's changing how we communicate, manage our work and customers, market our products, and make purchases. Yes, it helps us achieve and explore the market through the digital market and with different tools. Most importantly, it eases our communication with clients and lets us engage and serve them better." Safiya replied
We also asked, "How is Your Company adapting to digitalization, and do you use innovative ideas to be unique?"
"A major part of our workflow is engaging with digitalization and more likely adopting new strategies in the future for level-up. We all have strengths and weaknesses regarding innovative ideas, but sometimes it is good to push ourselves out of our comfort zone. Different ways of thinking can help us solve important problems and make discoveries."
Message To Our Viewers
"Would you like to say anything else to our viewers?"
Safiya shared, "Visit our website and sign up for our newsletter today. We'll keep you updated with the latest industry news and tips. Anyone interested in the jewelry industry and wanting to engage with the latest trends is encouraged to watch our platform. In addition, if you are a jewelry brand owner, we invite you to be part of our platform."
Current Services Offered By The Brand
We were interested to learn about the current services offered by the brand. So we asked, "What are the services/solutions or products offered by Your Company on par with the current industry standards? Tell us something about your upcoming products or services?"
Safiya shared, "At our Company, we are in the business of offering innovative products and services that give customers a choice from our segment. We will consistently build on our core competencies with the most outstanding value for our Vendors and clients.
Under the Gemaee banner, we have launched a Consultation/ Evaluation Service for your jewelry. This will allow our customers to buy the right piece and understand the value of their jewelry or diamond. Moreover, we just started offering the customization service where you can customize any jewelry per your criteria and view."
Connect with Safiya Mehbaliyeva on LinkedIn.
Visit Gemaee on https://www.gemaee.com/
About Author