Miami Vibes is the most popular and well-known food festival in the United Arab Emirates. It's a huge Food Festival event that brings people together and perfect spot for friends and family to spend the upcoming holidays. You can enjoy endless cuisines from an exclusive list of local eateries, as well as live entertainment and beautiful décor for the perfect Instagram picture.
If you are a huge foodie and want to try something different and new so make sure you visit Miami Vibes Food Festival. Everything at this event is worth capturing, from the neon sign at the entry to the giant ice cream cone. The food is equally Instagram-worthy. The event is tough to miss with its beautiful food trucks and pink benches and it provides all the Miami vibes you need in Dubai!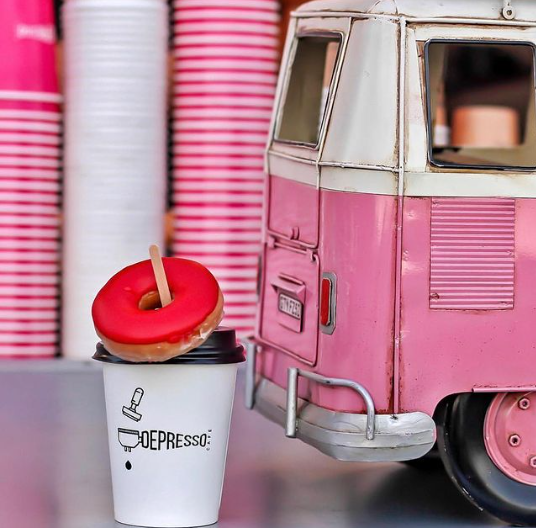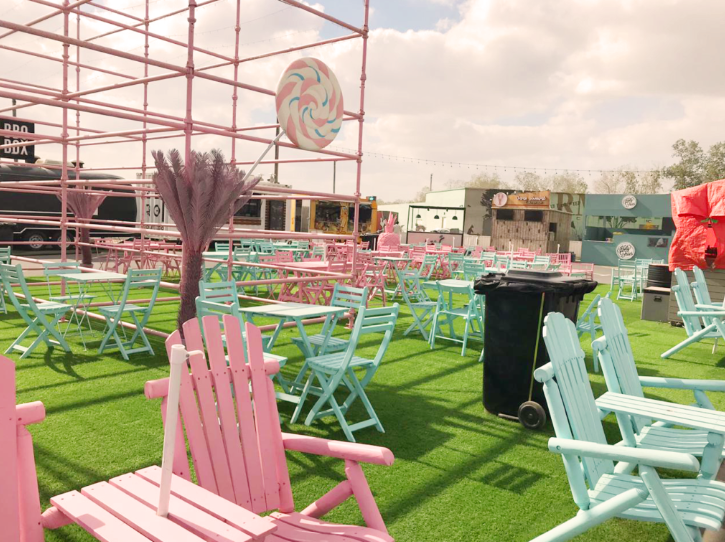 Things you can do at Miami vibes Dubai
The Miami Vibes Dubai food festival is more than just food, it's a chance to spend your time with your family and loved ones. Miami Vibes Dubai is unlike any other food festival you've ever attended since every inch of the outdoor area is dedicated to creating the perfect Instagram opportunity. From the welcoming neon sign to the giant pink pineapple ready to serve as the perfect picture backdrop.
There's also a lovely pink and white ball pit, as well as a big photo booth where you can pose on a deck chair next to a huge ice cream cone. Everything here is Instagram-worthy.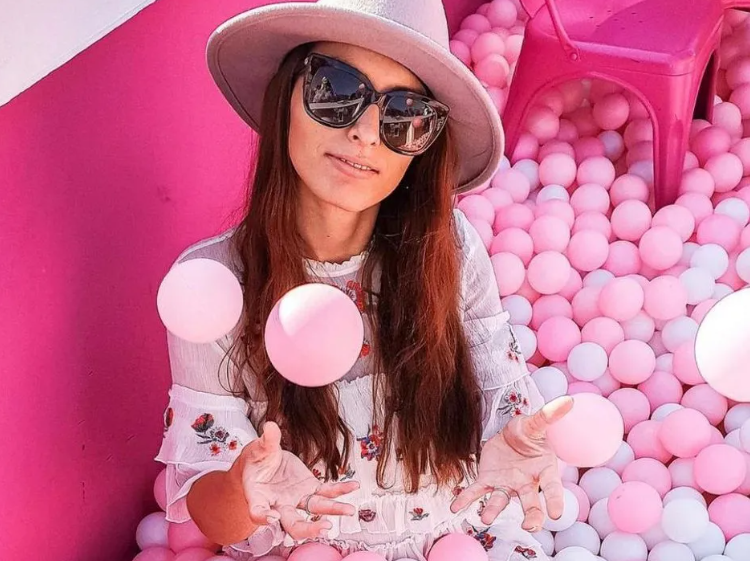 The food festival will offer mouth-watering foods and beverages, making Miami's dreams come true. Grab a few delicious snacks and beverages and take a seat on
the bright pink benches to capture the perfect shot. You can also find cute retro food trucks such as Concept Café, MLT, Tapas, Heart of Chocolate, Cake Altaybeen, Palms Café, Mylk, Wales, Street 9, Affogatoh, White Café, Oud Café, Tag Moon, Sip, Soo Matcha, Gottlich, Mamafri, Simple, Mango Mania, Cones Soft Serve, The Meat X, Lamba, Doh, and Chewy Cookies are among the food trucks offering mouthwatering foods and refreshments.
Miami Vibes Abu Dhabi Location
Miami Vibes Food Festival welcomed over 30,000 visitors since its inauguration and serves as the city's must-visit food and entertainment hub this al fresco season.
After a huge success in Abu Dhabi and a two-year-long break, the Instagrammable event has back to Dubai. Miami Vibes will be held in Safa Park Dubai from March 5th to March 20th.
Miami Vibes Food Festival is open from 3 PM to 11 PM on Saturdays to Wednesdays, and from 3 PM to 12 AM on Thursdays and Fridays so you can have lunch, snacks, or dinner here.
About Author