Dubai attracts tourists like a magnet, and it's one of the most popular vacation spots for travelers from all over the world. It is known for its glitzy nightlife, luxurious hotels, and world-class shopping malls. The winter months are perfect for visiting Dubai. You can do many things during your vacation, but a visit to the Winter Garden should be at the top of your list.
Festivals like Christmas and New Year's eve attract a lot of tourists, which makes the city come alive. The Winter Garden Dubai is one of the best places to visit this season. You can eat delicious food, take holiday-themed photos, and have a great time with family and loved ones at this Christmas market. We will give you more details about Winter Garden Dubai to keep the holiday spirit alive.
Everything you need to know about Winter Garden Dubai
The Winter Garden Dubai, located in front of the Al Habtoor Palace Hotel on Sheikh Zayed Road, offers a wide range of family-friendly activities.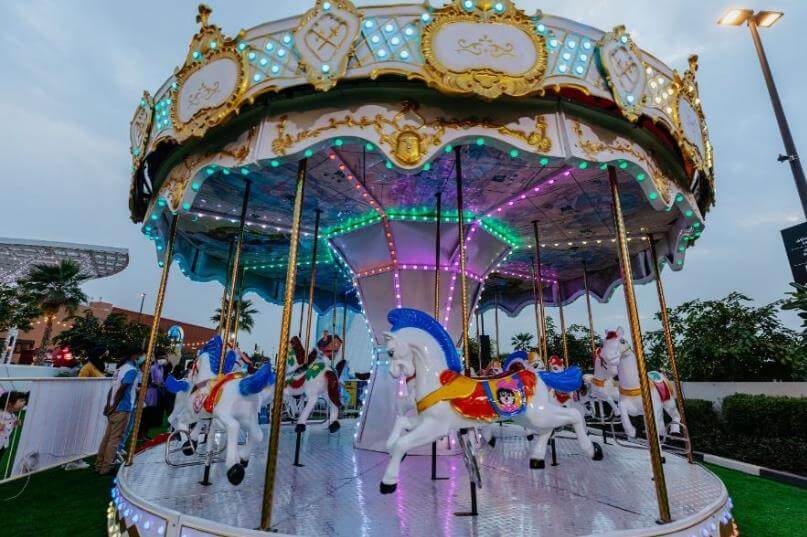 It provides a perfect family delight with international street food, kid-friendly rides, art exhibitions, street performers such as magicians and crystal ball jugglers, as well as various art and craft stores and workshops. On the other hand, foodies will have a wide range of vendors to choose from.
There is everything for everyone. It's a must-visit place for the whole family.
Things you can do at Winter Garden Dubai
The Winter Garden Market will provide the perfect opportunity to visit the huge magical Christmas Tree on display. You can enjoy different cuisines, local street foods, various beverage options, entertainment, and fun-filled activities.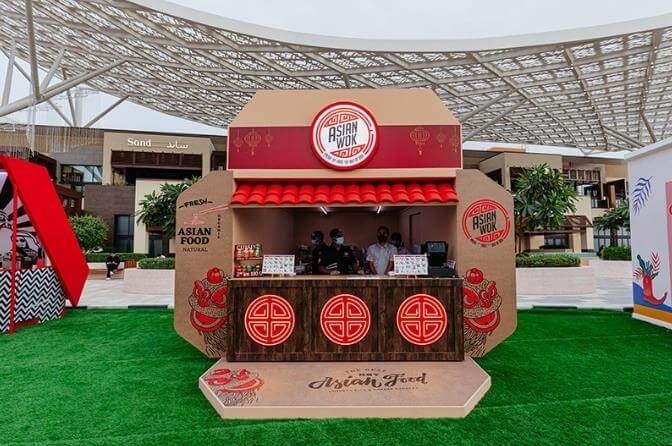 Inside The Winter Garden Market, there will be one of the best Christmas markets, with a huge variety of Christmas decorations and a big selection of stalls with amazing arts and crafts to get you into the festive mood. You can also experience some of the amazing fun activities with your entire family.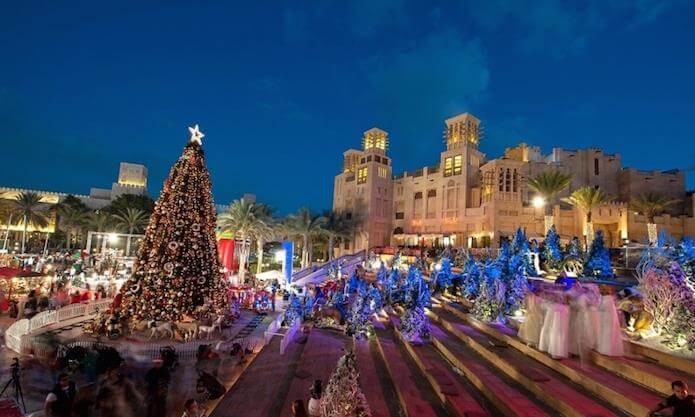 There's also an outdoor cinema available with lounge-style seating where you can sit back, relax, and enjoy the show. It is completely free. They also offer a variety of beverages, popcorn, sweets, and snacks to ensure you have a fun-filled cinema experience.
There are plenty of games and rides available for the entire family to enjoy. You can do ice skating, play carnival games, arcade games, and other activities.
You can even see 'snow' in the Snow Park Zone, and there's a zipline to try out if you want to have more fun and adventure
There is also a bouncy castle, a carousel, and other activities for the younger members of your family.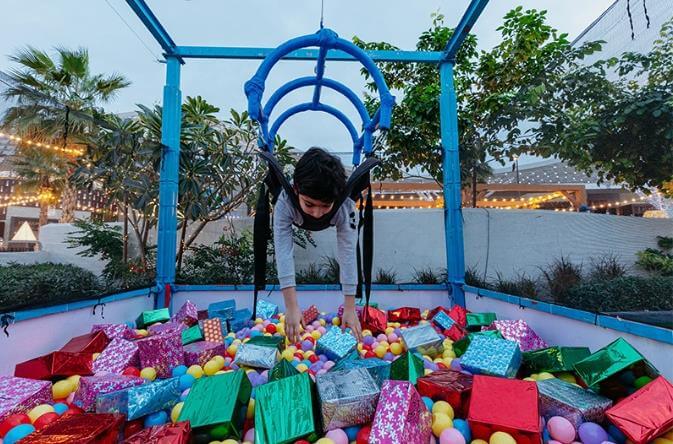 Best Time to Visit Winter Garden Dubai
The winter months are perfect for visiting Dubai. These months are quite pleasant, with temperatures averaging around 25 degrees Celsius.
The Winter Garden Dubai at Al Habtoor City has announced that it will be open for a long period this year, providing more opportunities for visitors to enjoy everything it has to offer.
The opening has been extended until the end of March this year. In addition to all of the attractions, visitors can win exciting prizes such as spa treatments, La Perle Golden Passes, a stay at the Al Habtoor Palace, and many more.
So, this festive, make sure to visit Winter Garden Market and spend the day with your family and loved ones, fill them with the festive gifts from the traditional market, or simply enjoy local street foods or beverages together.
The winter garden is now open and will remain open until March 31, 2022.
About Author