"When life gets tough, the tough get going."
In every walk of life, adversity is inevitable. Overcoming adversity requires nurturing and strengthening one's "psychological body armour that provides the capacity to regenerate, recoup and re-learn to rebound and recoil and return to the original shape.,"
Do you tend to bounce back or fall apart when something goes wrong? Think.
The ability to adapt to life's misfortunes and setbacks and harness the inner strength to rebound from a setback or challenge is called becoming "Resilient". To recover, recoil, in physical sciences, the meaning "elasticity, power of returning to original shape after compression — this is the science behind not giving up, in other words, "Bounce Back".
"Enthusiasm is common. Endurance is rare." – Let us think about it.
Discover Yourself
Resilience is the capacity to recover quickly from difficulties; by looking into self.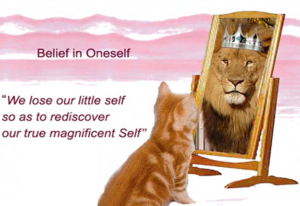 Build skills to endure hardship.
Build Resilience.
"Bounce Back"
"The oak fought the wind and was broken; the willow bent when it must and survived."
"Life is not about how many times you fall…." It's about how many times.
You BOUNCE back up." Every time you get up, get up as a new person.
7 Cs to resilience -Build Resilience in you.
Growing up with Confidence
Developing Competencies
Developing Self-Control
Coping with situations
Developing a Character
Becoming Connected
Contributing to communities
Developing Competencies
Competence is the ability to handle situations effectively. We become competent by developing skills to trust our judgment and make responsible choices.
We learn, unlearn, and relearn cycle captivates more critical thinking skills, inspiring you to continually analyse, evaluate, and challenge knowledge to ensure it is relevant and current.

Growing Up with Confidence
Confidence is the solid belief in one's own abilities.
We gain confidence as we demonstrate our competence in real situations.
We trust our ability to make sound choices.
Building Self-Control
We understand that decisions affect our lives;
We learn to control ourselves place know we can make a difference.
We explore our potential and work on doing what it takes to bounce back after challenges.
Coping with Situations
We learn to cope with stress effectively and steer quick fixes for anxiety.
A vast repertoire of positive, adaptive coping mechanisms taught prepares us to overcome life's challenges.
Getting Connected
One of the key requisites of one's safety emulates from unconditional love and acceptance of all differences.
We empathize with inclusiveness, tolerance, and positive and negative emotions, helping to feel known, heard, understood, helped, and accepted.
Build Up Character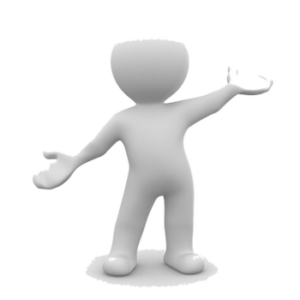 Everyone has their idea of what constitutes good character.
Whatever the specifics, it is the fundamental sense of right and wrong to ensure they are prepared to contribute the right to the world.
Contribute to the Society
It is a virtue when we realise that the world is a better place and we are responsible for it.
We gain this sense of purpose by contributing to society and their contributions, motivating them to deliver more towards its rationale.
The best way to destiny is when you create it & strive to drive it.
"Destiny is not a matter of chance; it is a matter of choice.
It is not a thing to be waited for;
it is a thing to be achieved"…..
Let us create our destiny, being resilient.
Our life mission as an anchor.
Invest in time to harness that anchor which will conquer your destiny.
Step 1. Decide – Our mind is the captain – The first step is always deciding.
Imagine stating our mind as the captain of the ship and the anchor is our mission.
We sometimes remain at a standstill because we fear choosing the wrong direction to sail towards. Perhaps we have made this mistake before, leading to a lingering fear. Consequently, we settle for complacency, staying on our vessel's deck and enjoying the stillness around us without any waves or currents.
But there is no excitement or adventure because the calm waves seem almost lonesome after a while.
Nonetheless, we have successfully traversed these waters and can do so again. Whichever path we select, we will undoubtedly encounter individuals who will enhance our journey with fresh perspectives, valuable insights, and meaningful lessons, allowing us to redefine our purpose.
This clue is for re-designing our thinking and its process with the thought, "Set your sails and move on".
Making choices, deciding which paths to take, and determining which challenges to tackle are critical to propelling oneself forward. Pursuing our life's purpose can lead to new endeavours that complement our state-of-the-art skills and contribute to our mission.
"I can't change the direction of the wind, but I can adjust my sails always to reach my destination".
Step 2. Do – Our body is the ship – The second step is to do and keep doing.
Come what may...
This puts all those decisions into action to get our hearts pumping during drained outs. Our body is the action taker. As our mind continues to steer, our body sails, to get us to the destination with the affirmation, Do it.
Once we start, everything will fall into place. As we continue interacting and growing physically and mindfully, we sail across, ideating to "A winner never quits. A quitter never wins",
Step 3. Reflect – Our soul is our anchor.
Our anchor is our spirit, our intuition.
It will often resonate with us. It's our gut, our instinct, and the one thing that stays true to us. Listening to it will give us a clearer understanding of our mission. This reflection will charge our destiny with the power of deciding every turn, emulating,
The Conqueror in you proclaims, "You just can't let life happen to you; you must make life happen."
Walk Ahead with Pride & Face the crowd as The Resilient YOU.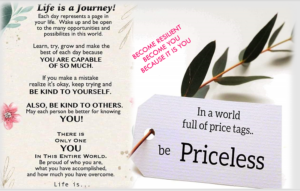 A good half of the art of living is resilience.
https://www.vid-yeah.com/post/fall-seven-times-stand-up-eight-armour-it-up
About Author