Eid Al Fitr And Friday Prayers Are To Be Performed Separately, As Announced By Uae Fatwa Council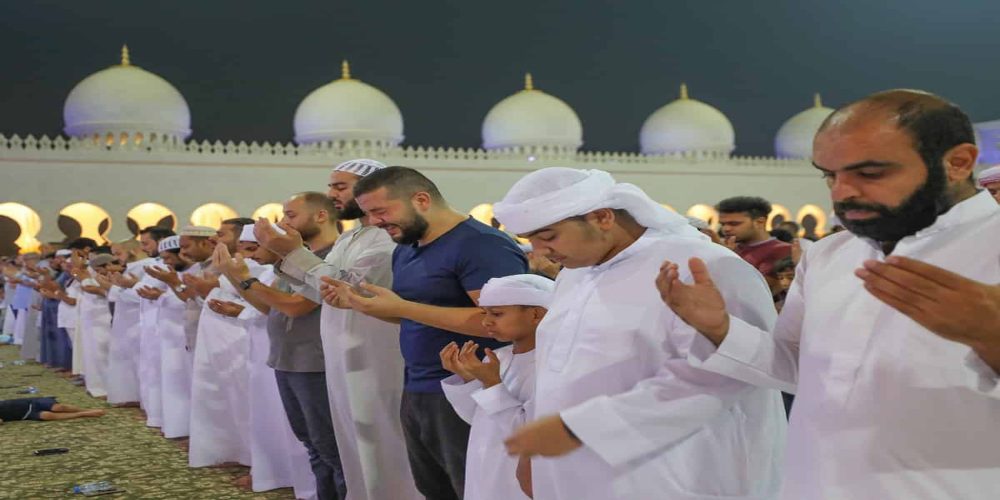 According to the state news agency, WAM, the Fatwa Council of the UAE made a recent statement, announcing that this year, if Eid Al Fitr falls on April 21 then the prayers for Eid and Friday will be performed in separate ceremonies.
The Council shared that if Eid Al Fitr falls on Friday this year, then performing the Friday prayer would become a controversial matter among Muslim scholars. As the council rules state that each sermon must be held separately at its scheduled time as per its Sunnah.
The Fatwa Council invoked verses from the Holy Quran and also, referenced a few of the sayings and actions of the Prophet Muhammed (Peace Be Upon Him) in this ruling.
They also mentioned that the ruling has been approved by a majority of Muslim scholars and many prominent Islamic schools as well.
Prior to this announcement, the UAE made another announcement regarding the Eid-Al-Fitr holidays for public and private sector employees.
They declared that the UAE employees would be given a four-day holiday for Eid-Al-Fitr, starting from Thursday dated April 20th to Sunday dated April 23rd. The employees will have to resume work on Monday dated April 24th.
Eid-Al-Fitr will be marked as the end of the fasting for Muslims, starting from the public holiday announced on Thursday, dated April 20th.
The exact date of the mood sighting in the UAE will be revealed by their Mood Sighting Committee.
As per the updates, if the Ramadan duration is fixed at 30 days, the public, as well as the private sector employees in UAE would have a long five-day extended holiday break until Tuesday dated April 25th, however, if it's of 29 days, then the holidays will last for four days.
To know more about keep reading Business Magazine UAE
About Author