We interviewed Zaid Al-Hindi, the Founder of Imperial Citizenship. He is a leader with a deep understanding of the citizenship and migration industry. After finding a meaningful solution by getting citizenship, Zaid has decided to become a part of this industry and enable people to get the best opportunities by getting a second citizenship. This is the story behind how Imperial Citizenship, a boutique firm providing people with seamless residency and citizenship solutions, is built with passion, dedication, and transparency.
Zaid Al-Hindi has an ultimate goal to help people build a better future. He has a client-oriented approach to work, and his experience and skills add more value to it. Let's learn more about Zaid Al-Hindi, his career journey, and Imperial Citizenship through our interview below.
Give a brief overview of your background and that of the company. In what ways do you hope to succeed?
As the Founder of Imperial Citizenship, I have a deep and personal connection to the Citizenship and migration industry. Growing up as a Palestinian Syrian, my family and I experienced firsthand the limitations and restrictions of being a refugee. However, when my father invested in the Canada immigration program in 1995, our lives changed in ways we never thought possible.
Getting our citizenship opened doors and gave us the freedom to travel and pursue opportunities that were previously unavailable to us. This is why I am so passionate about this industry and the difference it can make in people's lives, not just for the individual but for their children and future generations as well.
My ultimate goal is to make it easy for families to get a second citizenship, giving them more options and enabling them to build a better future. This is the driving force behind everything we do at Imperial Citizenship. We strive to make the application process smooth and efficient and positively impact as many lives as possible.
In your opinion, what is your company's or your greatest strength?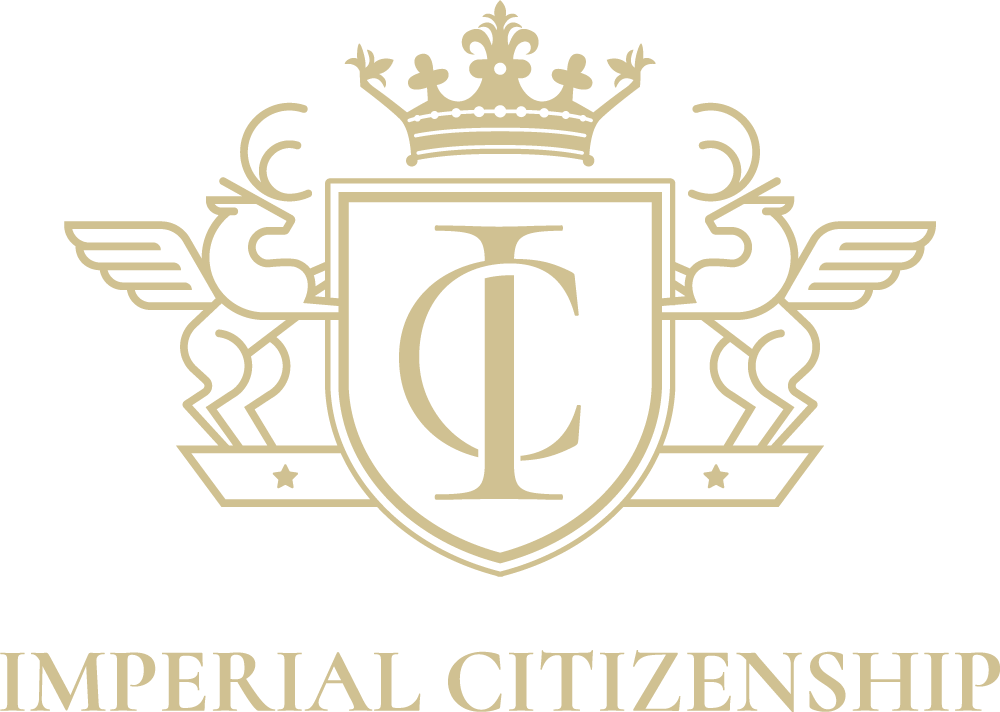 At Imperial Citizenship, our greatest strength is our deep understanding of our clients and their needs. Our team, including myself, has personal experience with the immigration and citizenship process, so we understand the profound impact it can have on someone's life. We approach each client with a personalized touch and take the time to understand their goals and aspirations.
Our priority is to provide accurate and trustworthy consultations, guiding them to the right program that suits their needs and goals and being with them side-by-side every step of the application process. This level of empathy and attention to detail sets us apart and has built a strong reputation for our company and team.
What was the path you took/your company followed to reach your current position?
I started off in this industry several years back with a mission to streamline the process of obtaining second citizenship for our clients. Guided by my passion for citizenship and the global migration industry and a desire to empower individuals and families, I saw an opportunity to fill a gap in the market and offer a client-focused approach.
Every member of the Imperial Citizenship team shares this vision and brings their own experiences to the table, allowing us to truly understand and empathize with our clients. Our collective drive to succeed and make a positive impact in the lives of those we serve is what sets us apart and drives our success.
Together, we aim to make a difference in our field and to continuously improve the lives of those who trust us with their dreams of obtaining second citizenship. Our commitment to providing fast and straightforward solutions is at the heart of everything we do, and we will remain dedicated to fulfilling our mission with dedication and integrity.
What motivated you to start (or lead) this business?
I always dreamed of owning my own company, and my experience in various organizations, leadership skills, strategic planning, and problem-solving led me to start Imperial citizenship.
With determination and hard work, I turned my vision into reality. I am proud to say that Imperial Citizenship is now a thriving business that is helping people achieve their dreams. We approach our work with humility and commitment to excellence, and our dedication to doing our best has earned us a positive reputation among our peers in the industry.
What keeps you moving forward in this industry?
I always hold on to the thought that here at Imperial Citizenship, we are not just helping our clients get a second citizenship, but we are also helping them change their lives and secure their family's future. As cliché as it may sound, delivering the good news to our clients that their citizenship has been approved, handing them their new passports, and seeing the happiness on their faces are priceless moments for me, and I think that fulfillment is what keeps me going.
How would you describe your company's culture and vision?
At our company, we believe in fostering a family-oriented culture where every member is valued and respected. We see each person as a critical piece of the puzzle and understand that the company would not be complete without each individual. That's why we empower our team to grow professionally and personally by encouraging them to share their goals and aspirations. We believe in creating an environment where everyone feels like they're part of something bigger than themselves and can see their contributions making a tangible impact.
Our vision is to foster a community where everyone can thrive and reach their full potential while helping the company grow and succeed. Together, we are building a brighter future, one that is inspired by the values of unity, support, and growth.
Tell us about a project that forced you to be innovative and creative.
For me, efficiency is very key in terms of process. I aimed to improve the efficiency and timeline of preparing citizenship applications for clients. With a large amount of documentation required for residency and citizenship obligations, a smooth and efficient process was crucial for providing the best possible service and reducing client frustration. To achieve this, I led the team that implemented innovative technologies and software to automate the process and provide real-time tracking for clients. The clients could see where their applications stood and which documents were still needed. By automating the process, we aim to make the client's citizenship application experience as smooth and efficient as possible.
What are your company's strategies, and how do they stand unique from your competitors?
Our company prioritizes excellence and staying true to our core values. Instead of solely focusing on competition, we believe in encouraging and collaborating with other industry leaders. Our unique approach revolves around putting our clients first and understanding their specific needs and wants.
That's why we've formed strong relationships with over 14 governments, allowing us to offer personalized solutions for each individual client. Our ultimate goal is to create long-lasting, trust-based relationships with our clients by going above and beyond to make them happy. We don't want to be just service providers but valued members of their families so that they can confidently refer to those they care about.
Where is your leadership going? What benefits do your clients get from your company in this competitive world?
In terms of where we are heading, we are looking to provide comprehensive solutions for long-term financial stability and security for our clients and their families. We are constantly exploring ways to expand our offerings and help our clients navigate the complex world of citizenship, residency, and financial planning.
Our objective is to become a trusted advisor, providing top-notch residency and citizenship services and expertise in financial consultations to help families secure their future. By offering mobility through second citizenship, access to diverse banking options, and safeguarding assets for future generations, we strive to make a meaningful impact on the lives of our clients and their families. At the end of the day, our goal is to preserve the family legacy of our clients and help ensure their prosperity for generations to come.
What are your company's services/ solutions or products on par with the current industry standards? Tell us something about your upcoming products or services.
Our company offers a range of services and solutions that are in line with current industry standards. Our primary focus is on second citizenship and residency programs through investment. We work with 14 governments across the Caribbean and Europe, offering programs that help improve the quality of life for citizens and attract tourism to the country.
In addition, our services also extend to the United Arab Emirates, where we specialize in helping clients set up companies and purchase property for residency. Additionally, we are exploring the possibility of introducing a service to help our clients set up companies and open bank accounts in over 20 countries, providing a customized solution for all their financial needs.
Our offerings help our clients grow their wealth and contribute to the development of the countries they invest in. Our goal is to provide tailored solutions that meet each of our clients' unique needs and requirements.
We are looking to expand our presence globally. We already have an active presence in Mexico and the United States of America, our office in Nigeria will soon be operational, and as of this writing, we are also planning on expanding in other parts of Asia and hopefully in Europe soon.
In addition, we want all our clients to feel that we are accessible and dependable wherever they are on the globe.
Connect with Zaid Al-Hindi on LinkedIn
Find Imperial Citizenship on LinkedIn, Facebook, & Instagram.
About Author