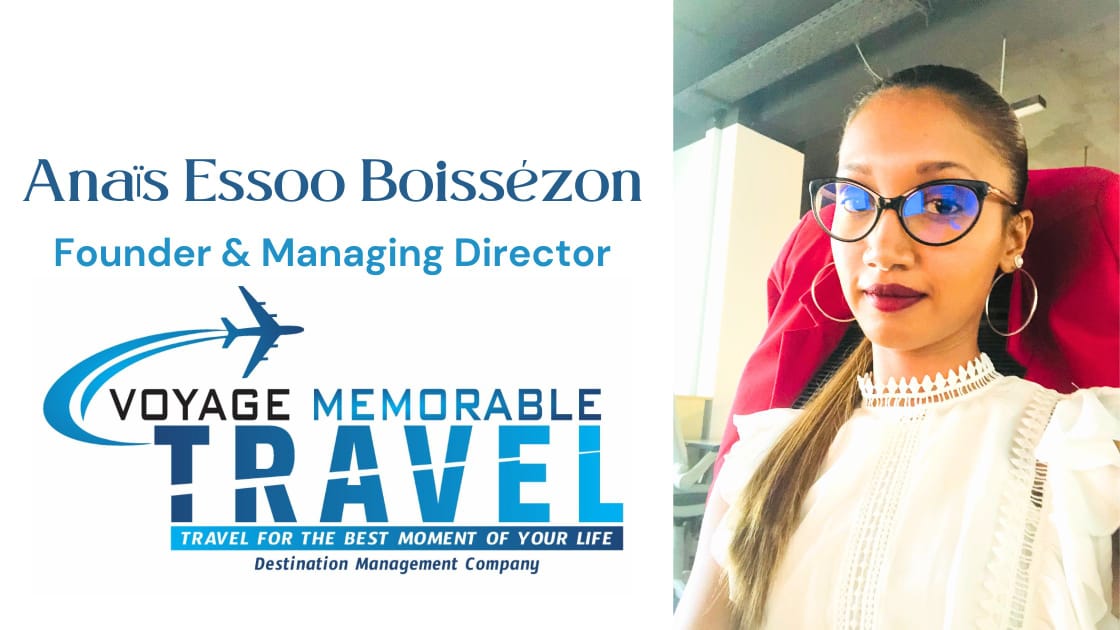 Introducing Anaïs Essoo Boissézon, a trailblazer in the Tourism Industry with an extensive 10-year journey. As the Founder & Managing Director of Voyage Memorable Travel Tourism DMC, Anaïs Essoo Boissézon brings a wealth of expertise and a passion for crafting exceptional travel experiences. Her dedication to perfection and resilience in the face of challenges exemplify her commitment to success.
With a background rooted in the Hospitality sector, Anaïs embarked on her career by immersing herself in a 5-star Luxury hotel in Mauritius, followed by a dynamic stint in Dubai's hospitality landscape. In 2021, she established Voyage Memorable Travel Tourism DMC, a testament to her vision for tailored travel solutions. Anaïs's IATA Certification and profound understanding of client needs ensure that each journey is not just a trip, but an unforgettable memory. Learn more about her views and company through our interview below.
Give a brief overview of your background and that of the company.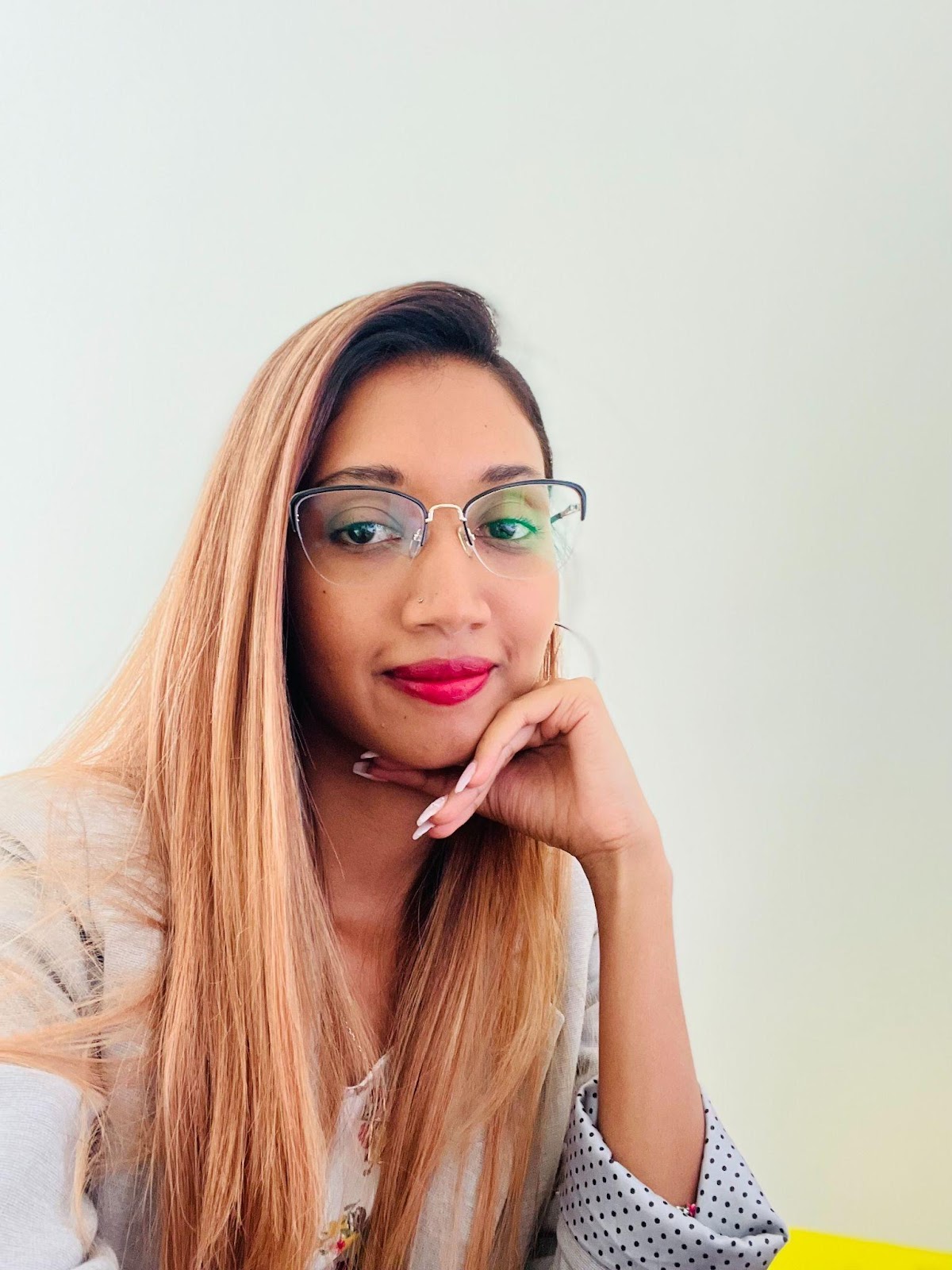 I have been in the Hospitality & Aviation industry for more than 10 years.
It all began with my tertiary studies in the Hospitality industry, where a part of my journey involved being assigned to a 5* Luxury hotel in Mauritius. I then moved to Dubai, where I worked in both a 5* hotel and a DMC.
Voyage Memorable Travel was established in 2021 and is a Destination Management Company based in Dubai, UAE. We specialize in offering customized travel services for FIT, Leisure, MICE, Business & Luxury travelers.
In what ways do you hope to succeed?
I hope that the team continues to grow and that we can successfully enter other markets in the near future.
In your view, what do you consider to be your company's greatest strength?
Every client's request is unique, and we handle them accordingly. We are not focused on mass tourism; rather, we adopt a tailor-made and concierge approach.
What was the path you took/your company followed to reach your current position?
My professional journey commenced within a prestigious 5-star luxury hotel in Mauritius. Subsequently, I relocated to Dubai, where I assumed a role in the reservation department of another esteemed 5-star hotel.
Following this, I transitioned to a prominent Destination Management Company (DMC) based in Dubai, contributing over 5 years of service. My tenure encompassed a progressive trajectory from Project Executive to Project Manager/ FIT & Leisure Manager.
What motivated you to start (or lead) this business?
I have consistently nurtured a profound passion for the Hospitality and Tourism industry. I aspired to take a temporary hiatus to devote time to my personal life. However, the advent of the Covid-19 pandemic posed significant challenges to securing employment within this sector.
Despite actively applying to numerous DMCs and tour operators, my endeavors were met with multiple interviews that unfortunately did not culminate due to budgetary constraints. Throughout this period, my close family and friends persistently encouraged me to consider establishing my own company, citing my evident potential and capabilities. Inspired by their unwavering support and belief in me, I embarked on the decision to pursue this path.
How would you describe your company's culture and vision?
We uphold an open-minded policy wherein we place substantial importance on all client feedback, whether it is positive or negative. In the event of negative feedback, we meticulously analyze the input and actively strive to enhance our services for forthcoming clients.
Tell us about a project that forced you to be innovative and creative.
We received a client's request to arrange something exceptional for him and his fiancé, as he intended to propose to her that evening. Going above and beyond, we provided them with an entirely private area for this momentous occasion, all while adhering to their budget, even with the request coming in at the last minute.
What are the strategies of your company and how do they stand unique from your competitors?
We manage our clients' requests within the agreed-upon timelines, ensuring that no details are overlooked.
Our commitment and dedication extend to delivering exceptional service from the initial contact through our client's departure from the country and even beyond.
We curate the finest travel experiences, crafting indelible memories for each and every client. Employing a distinct consultative approach, we tailor bespoke solutions to meet our clients' individual needs.
Where is your leadership going? What benefits do your clients are getting from your company in this competitive world?
For us, every client matters, irrespective of the budget. Our objective is for clients to depart with exquisite souvenirs that enhance their comfort during their vacations, events, meetings, and more.
Connect with Anaïs Essoo Boissézon on LinkedIn.
Find Voyage Memorable Travel – DMC on Facebook or visit http://www.voyagememorable.travel/ 
About Author